Tractor Beam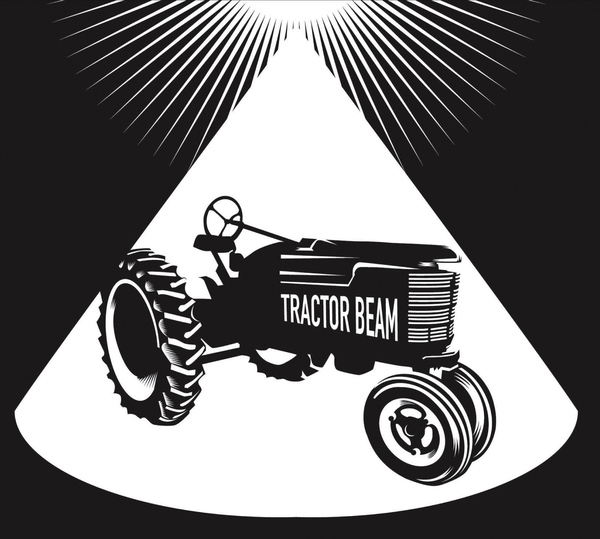 RICHIE AND ROSIE
Tractor Beam
OWN LABEL

Richie Stearns and Rosie Newton's Tractor Beam was a 2013 US release, but has only been made available in the UK in recent weeks as a foretaste to the duo's 2017 tour. Despite its only featuring the sparse instrumentation of Stearns's banjo, Newton's fiddle and their two voices, there's enough on Tractor Beam to suggest that their UK appearances will be memorable evenings of Appalachian-rooted folk, and blues.

Amid the melancholy, bluesy mood of Tractor Beam, there is solid and empathetic playing from both. Richie's banjo is a pattering, part-percussive, part-melodic ever-present metronomic bed for both partners' voices, which in turn are finely-tuned to the mostly downbeat and stoical material, both individually and in harmony.

Among the highlights are an interesting mountain take on 'Mockingbird', in 'Say Darling Say', and a cover of Townes van Zandt's 'If I Needed You', its lovesick melody, blues fiddle and heart-tugging harmonies of "I'd swim the sea for to ease your pain" wholly-respectful to the legacy of a song-writing giant.

'Tractor Beam' delights too, employing the song title as an unusual metaphor in a lovelorn Richie delivery with almost-imperceptible Rosie harmony and emotional fiddle solo, whilst 'Willow Garden' is a familiar folk-rooted tale of loss and heartbreak narrated with naked emotion.
'Shirt Tail Boogie' is the pick of the instrumental tracks, banjo and pizzicato fiddle combining and counterpointing as the pair's bluegrass picking is flavoured with blues bends, slurs and slides to delightful effect.

Belying its downbeat theme, 'Trouble In Mind' is a fairly sprightly workout, and the live closing tracks 'Ruben's Train' and 'Hangman's Reel', where the pair's rhythms are augmented by Willie Watson's guitar, crackle with raw, gleeful energy.
www.richieandrosie.com
rosienewtonmusic.com
richiestearnsmusic.com
Date added: Aug 30, 2016
Share on Facebook
Go Back To The Previous Page