Wintertide EP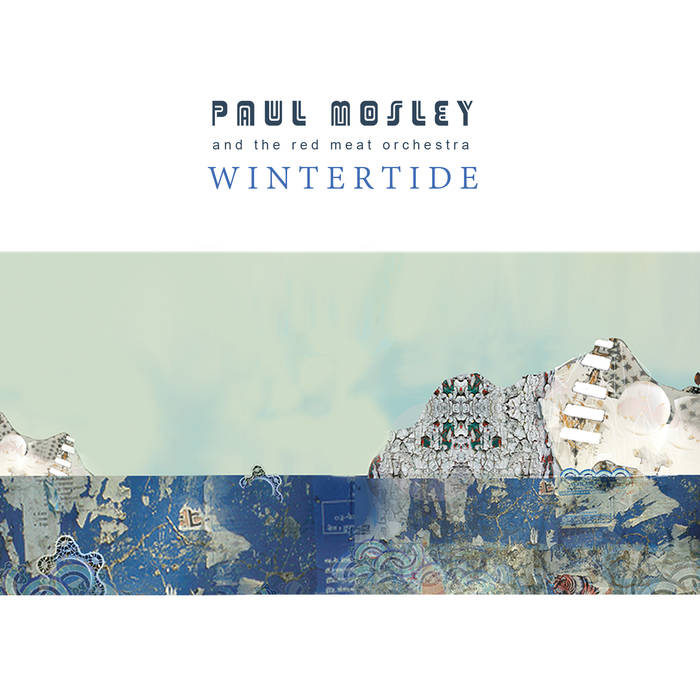 PAUL MOSLEY AND THE RED MEAT ORCHESTRA
Wintertide EP
Folkwit Records

Retail staff and weary seasonal shoppers have long agreed that even Noddy's joyful, "IT'S CHRIIIIIISTMAAAAS", Roy Wood's faux-belligerent, "OK you lot – SING!" and Greg Lake's far more serious and gloomy "The Christmas we get we deserve" have the effect of giving the seasonal spirit a hefty reindeer kick as they blare, on unending loops, from shops and malls the length and breadth of these islands.
But "a collection of ghostly, junk orchestra, folk-pop stories…tales of kindness and darkness" from the prolific and eclectic Hartlepudlian Mosley may provide a gentle salve to those aural assaults in the aftermath of days of debilitating forced commercialism at an inhospitable time of year, and the dread of credit card bills arriving in dark January.
Mosley and his impressive coterie of Red Meat Orchestra musicians recount in the title track how the traditional three ships find themselves in need of an ice-breaker, muse on the frustration in being unable to spend Christmas with a secret lover in the beautiful, delicate refrain of 'White Crow', and ruminate on the harrowing nature of unrequited love, pitched somewhere between Arthur Lee and Nick Drake, on 'Wintersun'.
The EP's gentle and well-conceived singer-songwriterly arrangements are ideal vehicles for Mosley's never cynical, but firmly-grounded outlook on the sometimes-thin veneer of seasonal celebration, messages that will chime with many. At the same time, an absence of sleighbells, choirs and jovial ho-ho-ho-ing means that Wintertide can be listened to in its melodic superiority for the other eleven months of the year.
www.paulmosley.bandcamp.com
www.cannonballpr.com
www.folkwit.com
Date added: Nov 27, 2017
Share on Facebook
Go Back To The Previous Page