Live at The Deeside Inn, Ballater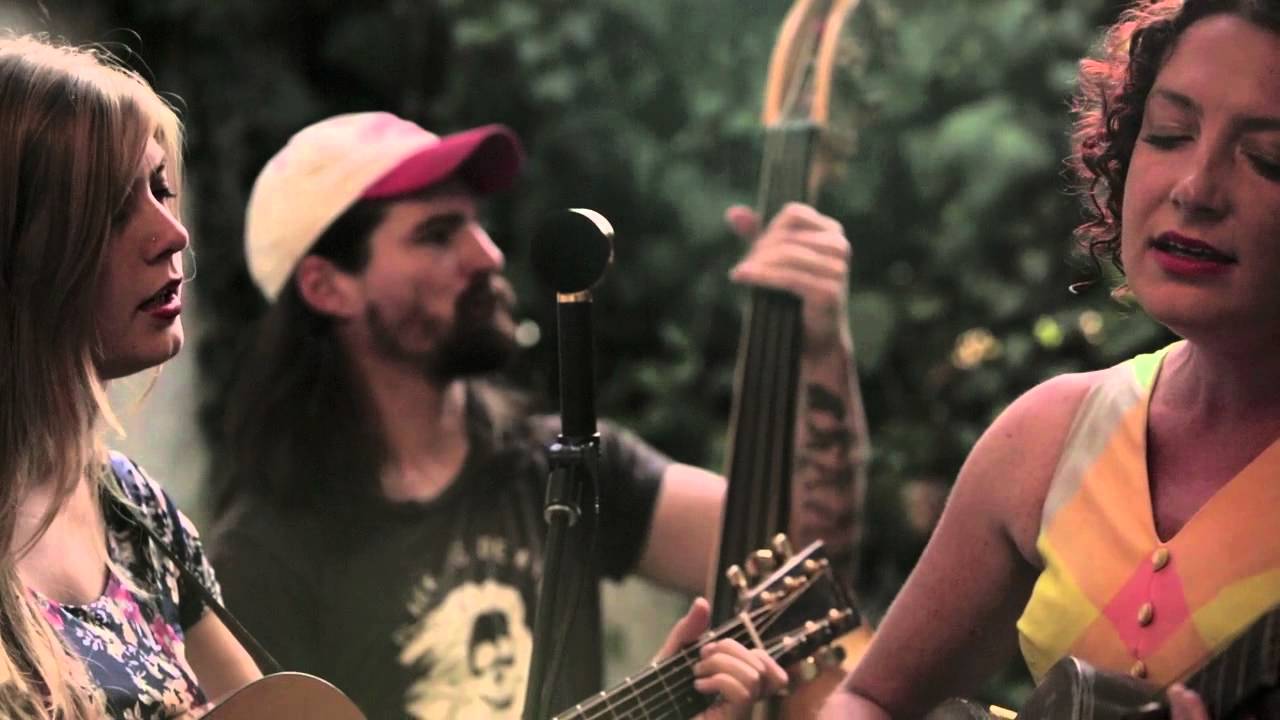 LOCUST HONEY
Live at The Deeside Inn, Ballater
17 March 2016

Still a trio, but with bassist John Miller taking over from banjo stalwart Ariel Dixon since their last trek to Aberdeenshire, Miller, fiddler Chloe Edmonstone and guitarist Meredith Watson took up position in a corner of the venue's restaurant clustered around a single vocal microphone, as much a sign of their tight unity as it was a device for picking up the whole band vibe.
Miller has brought a significant lower-octave foundation and drive to Locust Honey, yet his darting fingerboard runs and swooping descents add a different resonating melodic timbre to the overall sound, as bluegrass, old-time, country and blues performances colluded to give a splendid evening's entertainment. "John's a great guitar player and songwriter too," Meredith told me, "We love him, and we're not letting him go!"
The 2014 performance and both CDs to date demonstrated the band's confidence in their material and ability to deliver, comfortable with each other and an audience's expectations, good-humoured in self-effacement between songs and in anecdotes.
Instrumentally, the expertise and passion of delivery and their instrument-swapping versatility is obvious, but when Chloe and Meredith harmonise, the performance takes on an additional melodic polish, whether they are emoting their murder ballads – a previous audience estimated "there were sixteen bodies in the first four songs" according to Meredith - the excellent resonator-seasoned 'Columbus Stockade Blues' or their "drinking songs" like 'Four Cent Cotton'.
And like a good rock show, the race to the finish was charged with energy as twin fiddles jousted on 'Jenny On The Railroad', guitar and resonator clashed and chimed harmoniously on 'Horse-Drawn Buggy' before Miller's upright propelled 'I've Forgotten More Than You'll Ever Know About Him' to a rousing conclusion.
The Mississippi Sheiks' 'Sitting On Top Of The World', re-purposed as a harmony-drenched country blues, served beautifully as an encore before the merchandising stall and bar were attacked with great gusto by a Ballater audience delighted by a trio of sumptuously-talented, gregarious musicians.
www.locusthoney.com
www.gpromopr.com
www.crerarhotels.com/the-deeside-inn
Date added: Mar 22, 2016
Share on Facebook
Go Back To The Previous Page