Live at The Blue Lamp, Aberdeen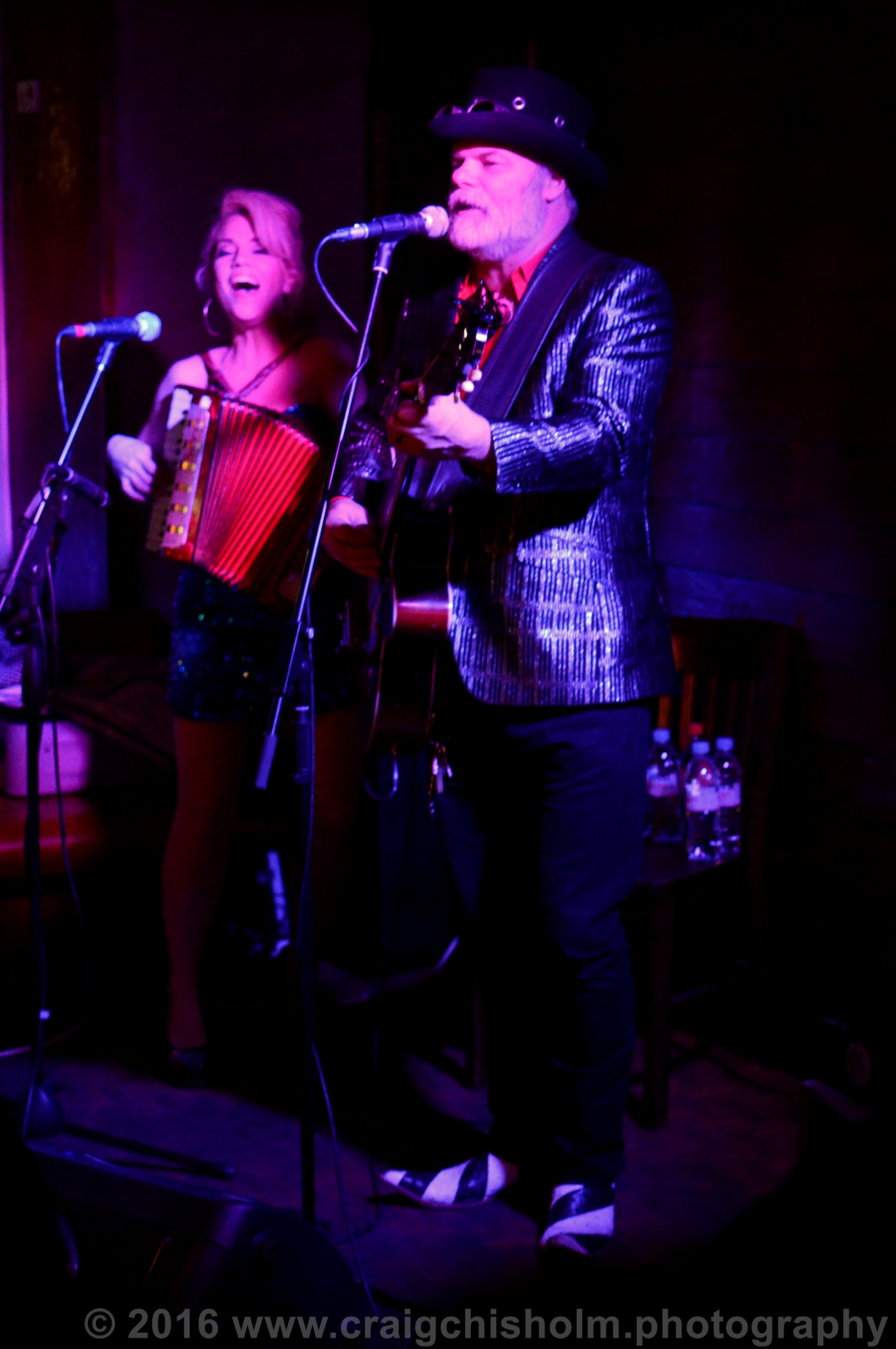 FRED EAGLESMITH AND TIF GINN
Live at The Blue Lamp, Aberdeen
18 March 2016

Over scratchy percussive rhythm guitar, a 1954 Kay, due for retirement, and with excellently-flavoured accompaniment courtesy of Tif Ginn, Fred Eaglesmith treated us to a life's travelogue, articulating the voice of a continent through his own experience, in a voice somewhere between Burl Ives and Dan Penn.
"Poverty plus alcohol plus religion equals rock n roll," Eaglesmith said of his early years, drawing word pictures of a semi-rural way of life being eroded in 'White Rose' and 'Old John Deere' but with "rock n roll on the horizon" when car radios only had five buttons because "every song was good" he joined The Rock N Roll Party, "since rock n roll was the only revolution of the last 100 years".
Certain in his view that Tony Orlando and Dawn brought about the end of rock n roll and that its ensuing corporatism is exemplified with $200 tickets to see The Eagles, whilst Eaglesmith's shows cost £10, he proudly tells of the hardships on the road on his "mission to save rock n roll". The audience, including some skate punks, juxtaposed by the singer with the "old guys" at the back, hung on his every word, his message wholly believable given the passion he invested in it, down to rewiring an ageing, wheezing tour bus by the highway, "with only a roll of green wire".
A word too on Tif Ginn, who exuded showgirl glamour all-too-rare in The Blue Lamp. She's a wonderful musician, both as a warm-up act performing three soulful blues songs, including the gutsy 'Getaway Car', and in accompanying Eaglesmith on ukulele, melodica, accordion and vocals, adding empathetic texture and colour to Eaglesmith's marvellous and moving narratives.
Pic credit: Craig Chisholm

www.fredeaglesmith.com
www.tifginn.com
www.almostbluepromotions.com
Date added: Mar 22, 2016
Share on Facebook
Go Back To The Previous Page