Live at The Blue Lamp Aberdeen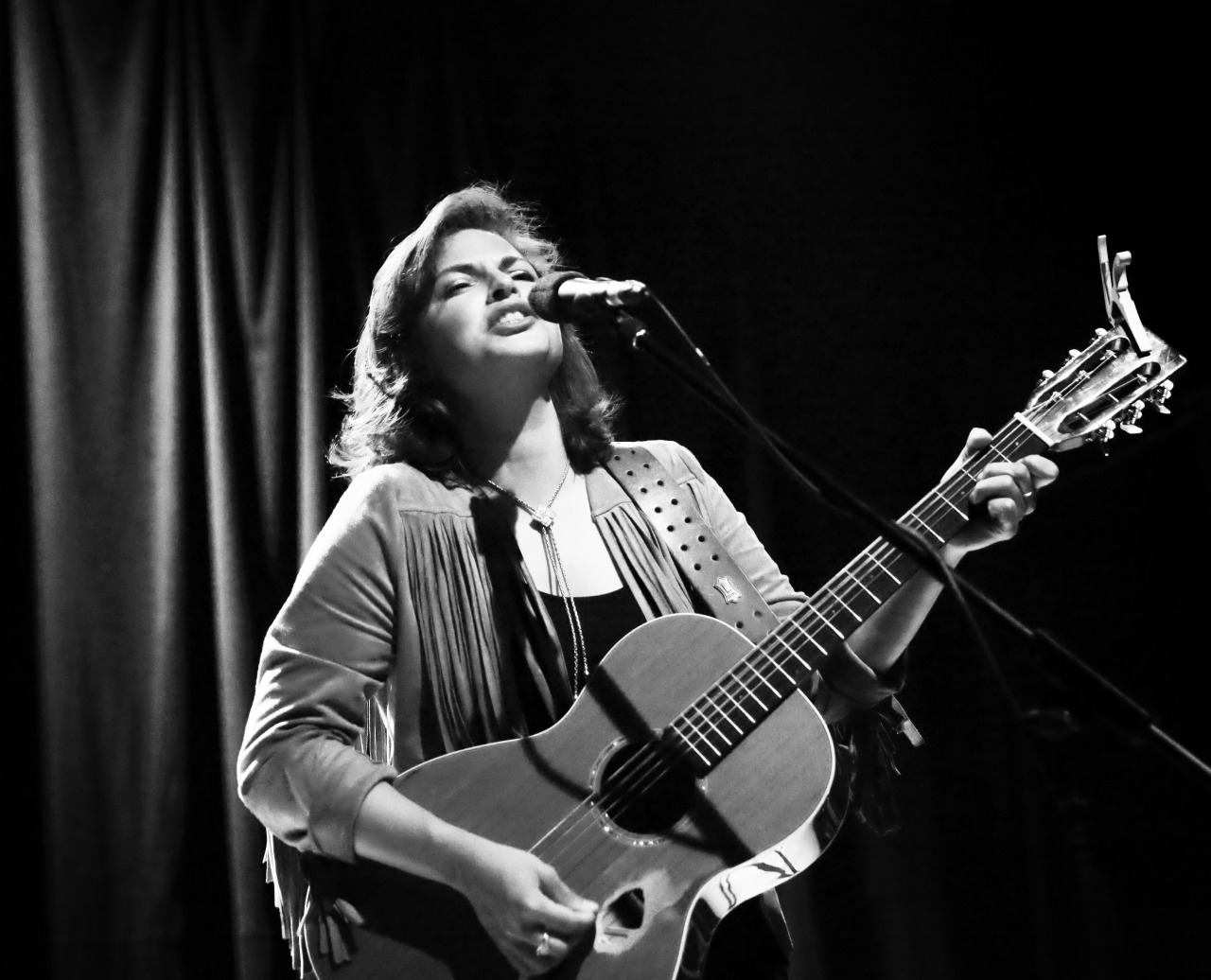 Danni Nicholls
Live at The Blue Lamp Aberdeen
10 April 2016

When Danni Nicholls last graced the Lampie's stage in 2014, she more than held her own in the estimable company of Madison Violet. This time, Danni was headlining in her own right, on the final date of a Scottish spring tour, admitting that this was "…the first time I've been warm in three days". Perhaps the Gallowgate welcome had something to do with it.
From Bedford, England although Bedford County, Tennessee - OK, OK, I Googled it - seems nearer the mark, her stage presence is first class and she is engaging and effusive. In her between-song comments, she takes time to explain their origins and self-effacingly shares bits of personal history, including her initial frustration at reviews of the beautiful Mockingbird Lane as a "break-up album", and her eventual admission that the critics got it right. They also got it right in their universal praise for the album.
On her own, Danni excels, but Max Milligan's presence sees the set enhanced immeasurably as he expertly flavours Danni's percussive strumming with country, blues and jazz licks and mischievous harmonics, adding vocal harmonies too, to add depth.
The set's contents are drawn mostly from A Little Redemption and Mockingbird Lane, with a detour to 'Between The River And The Railroad', and 'Guilty', where she matches the passion and grit of Bonnie Raitt's take on Randy Newman's blues. Among the highlights are 'Hey There Sunshine', dedicated to her hero and friend Al Perkins, 'Beautiful Game' which features a pleasing, decorative guitar intro and 'Looking Up At The Moon', which Max adorns with outstanding jazz guitar runs.
Mockingbird Lane has seen Danni edging further into delicious country soul territory hinted at by 'A Little Redemption', which closed her set, and such is her enthusiasm for her material that she even offered to play the astounding 'Back To Memphis' to me personally when I enquired, when chatting after the show, why it wasn't on the setlist. I declined, of course, but look forward to hearing it live on her next Aberdeen appearance which, she declares, will be soon.
The Mearns own minstrel, Colin Clyne, opened the show, with stripped-back solo takes on material from his marvellous Never Ending Pageant, delivered in his unique careworn style and infused with even greater gravitas due to recent key transpositions of his quirky, insightful Doricana songs.
www.danninicholls.com
www.almostbluepromotions.com
www.colinclyne.com
Date added: Apr 11, 2016
Share on Facebook
Go Back To The Previous Page