Live at Glenbuchat Hall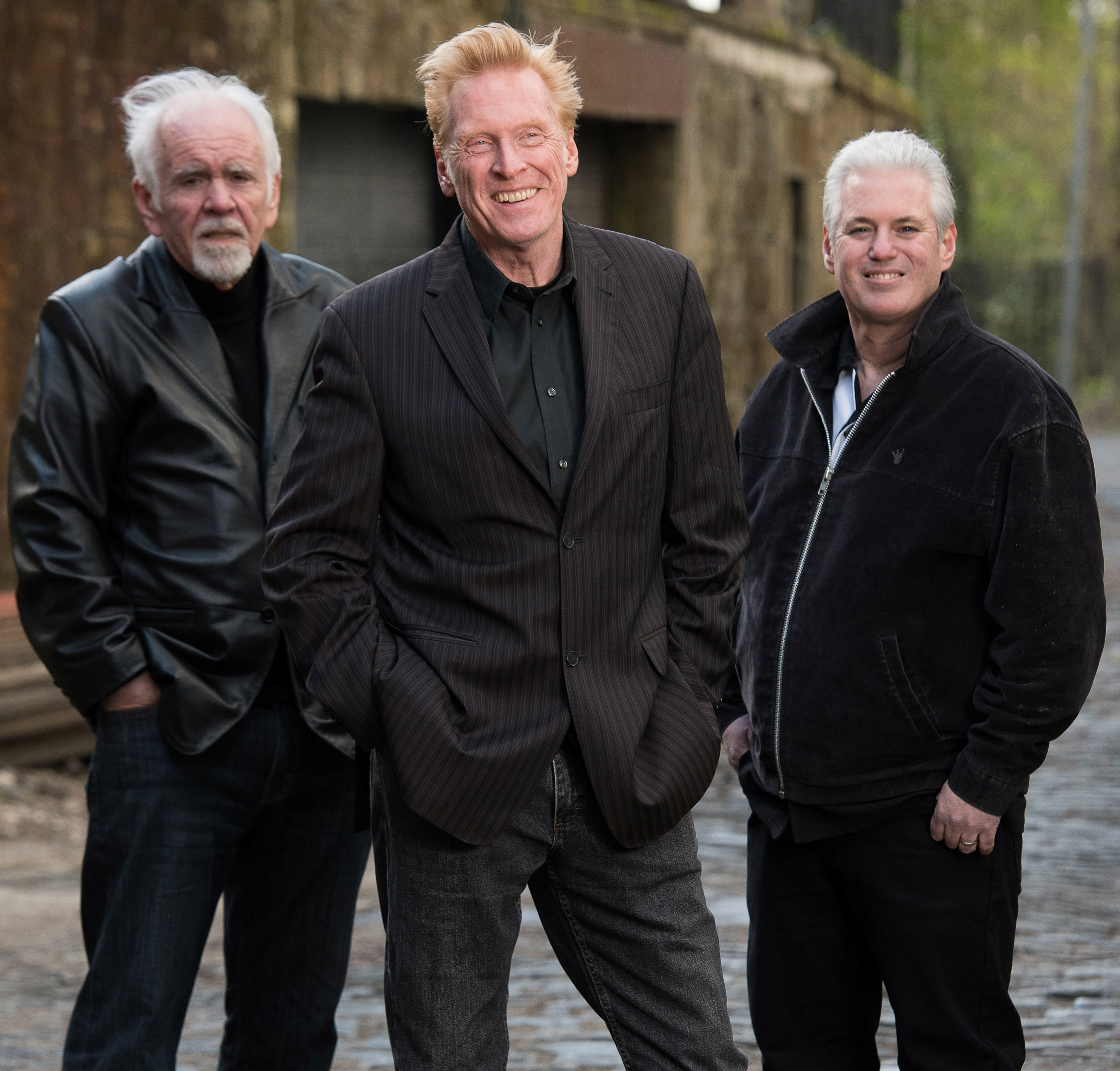 RUSSELL DECARLE, STEVE BRIGGS, DENIS KELDIE
Live at Glenbuchat Hall
29 April 2016

Ex Prairie Oyster frontman deCarle's punishing UK and Ireland tour was well-trailed by his UK agent in advance, and this turned out to be no exaggerated hype. Veterans of many a splendid evening in Glenbuchat Hall agreed that this Canadian trio's performance was the most dazzling yet.
deCarle croons, hollers and yodels a travelogue of North America and of human emotion, unafraid to tackle in-the-collective-DNA songs by Hank Snow, Marty Robbins, Charlie Rich and Hoagy Carmichael, among others, alongside his own. He sings of prairie skies, Mexican honky tonks, girls with golden hair, women with green eyes and Tanqueray gin. His own songs stand proudly in line with those of the masters he interprets, and you can't see the join.
Denis Keldie demonstrates to those of us brought up on the kailyard kitsch of The White Heather Club what an accordion is built to do, squeezing out slurred melodies that place us in that Mexican honky-tonk, a Parisian boulevard café, or way down south in the Louisiana swamps as he matches the fleet-fingered attack of Clifton Chenier. He leads Chuck Berry's barnstorming 'You Never Can Tell', adds blue heartache to 'Sweet Dreams' and I swear I heard him shoehorn in that 'Baba O'Riley' riff twice, the rascal.
Whilst deCarle's percussive rhythm guitar drives the trio, guitarist Steve Briggs adds piquancy to the mix with fills and solos, drawing spontaneous extended audience applause, as he finds country, jazz and blues licks and runs of supreme accuracy, dexterity and swing to counterpoint Keldie's straining chords. 'Fat Boy Rag' sees all three players take their set to a vertiginous height from which it never descends.
They proved to be friendly, humorous and affable people too, happy to talk to those thrilled by a performance of astonishing quality and passion. These guys have to be seen before Canada takes them back from us.
Footnote: Russell was kind enough to speak with me (much of our chat was about Charlie Rich and Jesse Winchester, as it turned out) and this interview should appear in R2's July issue.
www.russelldecarle.com
www.maplemusic.com/artists/beb/bio.asp
www.torontojazz.com/artist/denis-keldie
Date added: May 03, 2016
Share on Facebook
Go Back To The Previous Page