Cold Outside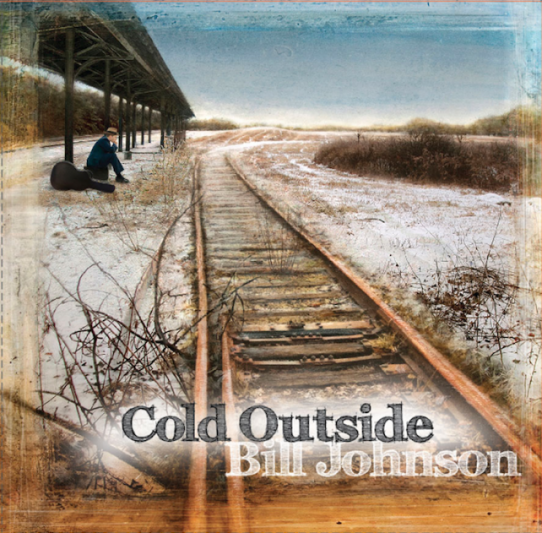 BILL JOHNSON
Cold Outside
Own label

Having paid his full dues, plus interest, accompanying Hubert Sumlin, Son Seals and a host of others, Bill Johnson has been doing his own thing in his native Canada, and beyond, for nearly 25 years. And whilst the blues is in his blood, and saturates the grooves of Cold Outside, his gravelly, often vulnerable singing straddles soul, country, blues and all those delicious amalgams in between, backed by a band sure-footed, skilled and sympathetic to his muse.

Introducing the album, 'Baggage Blues' radiates a warm, slightly overdriven vibe, sitting somewhere between the intimate urgency of John Lee Hooker and Jimmy Reed's loping languidity. This, and 'Makes A Fella Nervous', remind us that blues is infectious live dance music as well as a salve for troubled souls. 'Angry Guitar' too, all bubbling bass, crisp drumming and pointed Hammond fills, is sure to be a live highlight, its logical, indulgence-free and fit-perfect guitar breaks providing ideal seasoning for a blues on the perennial woman difficulties theme.

Johnson and company's exemplary swinging jump blues, 'Nine Dollar Bill', demonstrates Bill's mastery of jazz-flavoured T-Bone Walker guitar with glissando piano helping underscore the message, "Don't call it jazz, it's my West Coast jumping blues" and "Ain't no outside note like Charlie Parker used."

'My Natural Ability' simmers with piano-driven late-night Little Willie John heartache, Johnson's careworn vocal rich with soulful hurt, a feeling reprised in the bleakness and semi-spoken desolate country of 'Cold Outside', where, harrowingly, "My only friend I got seems to be a drug dealer".
And if 'Driftin' And Driftin'', a personal highlight, is five magnificent minutes of restrained country soul, there is a built-in nagging tension. Is the protagonist carefree or otherwise, drifting from day to day through choice or loss? "When this time of mine is done, I'll drift back home to you" gives the answer as a telling final line denouément

The country blues of 'True Love' sashays along with call and response vocals and faultlessly-judged bottleneck guitar and blues piano, whereas 'Night Train' is a Western soundtrack looking for a movie, and in terms of quality is worthy of bracketing with Marty Robbins or Tom Russell.
Signing off, the country soul guitar solo of 'Angeleen' is as evocative of Johnson's regret as his Willie Nelson phrasing.
That's stellar company to be in.
www.billjohnsonblues.com
www.sarahfrenchpublicity.com
Date added: Aug 25, 2016
Share on Facebook
Go Back To The Previous Page