Burn The Tapes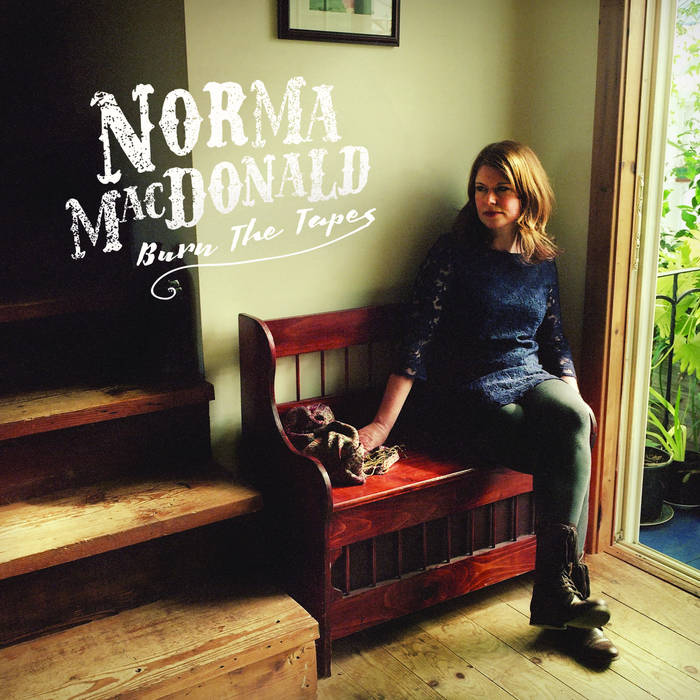 NORMA MACDONALD
Burn The Tapes
Own label

The yearning country of 'Company' sets the tone, its full band country ache sweetened by Dale Murray's swing-tinged pedal steel figures, but 'Blue As A Jay' is more sparse, driven by banjo and rudimentary percussion.
'You Can't Carry It Around' finds the bluesy sweet spot beloved of Nanci Griffith and, shorn of all but the most basic accompaniment, 'Before We Say Goodnight' is delivered with brittle intimacy and tenderness. 'Lighten Up' broods, thanks to Murray's reverb-laden guitar, and Gabe Minnikin's co-vocal duplicating Norma's own resigned delivery. A delicious minor chord provides additional melancholy.
The high spots, though, are 'Accidental Guest', Norma's soulful melody enhanced subtly by Erin Costelo's straining accordion chords, and 'Old Song'. In the latter, banjos and jangly guitars clash to drive a perfect four minutes of radio-friendly, longing country pop with an ear-worm hook over a perfectly understated backbeat.
www.normamacdonald.com
Date added: Sep 18, 2016
Share on Facebook
Go Back To The Previous Page