Rise Up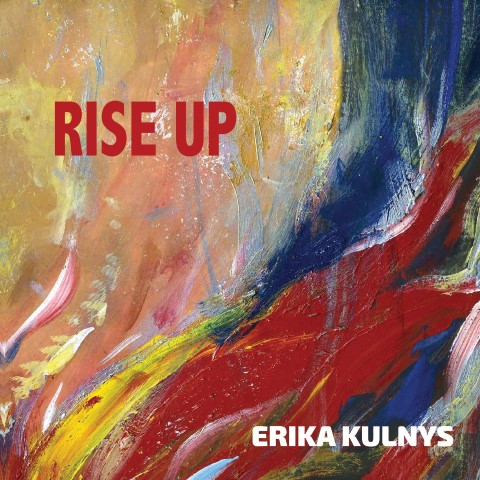 ERIKA KULNYS
Rise Up
Own label

Winner of the Music Nova Scotia Inspirational Recording award of 2015 for Angel On The Road – a song of the same title appears of Rise Up - Erika Kulnys does not limit her sphere of influence to acoustic folk music. As a classically-trained pianist, she is a graduate in composition, piano and creative writing and as an indomitable participant in music-based social change organisations across the globe, describes Rise Up as "a social justice themed album".
Yet, it's a double header of highly-personal emotional songs which kicks off Rise Up. The breathless carnal passion of 'I'm On Fire' is undisguised over its restrained but fit-perfect rock band arrangement, with 'Love Me In The Morning' a less-intense, gentler and more longing call to a lover. Later on, 'Hummingbird' extends the title metaphor beautifully and without cliché as Erika sings stoically of the pain of abandonment after a fleeting but fulfilling encounter, whilst 'Honeysuckle' is four gorgeous minutes of simply-arranged country folk recalling Nanci Griffith at her best
That aurally-obvious conviction is ever-present in the protest songs and calls to arms too, where 'Morning' is soaring and elegiac with the underlying grit and spirit necessary in a rousing anthem. Encouragement to action and self-belief drive 'Roaring For A Revolution', with its telling 'remember you are the moon' line, and 'Keep Your Feet Moving' has a driving upbeat message of encouragement to those who may be in doubt, or whose conviction is wavering.
Rise Up overall is a constant delight, its component songs thematically mixing the personal and universal, taking in folk, country and rock in articulation of Erika Kulnys's passions, all delivered with credible, admirable conviction. Just what is needed in these worrying and uncertain times.
www.erikakulnys.com
Date added: Oct 14, 2016
Share on Facebook
Go Back To The Previous Page