Nothing To Lose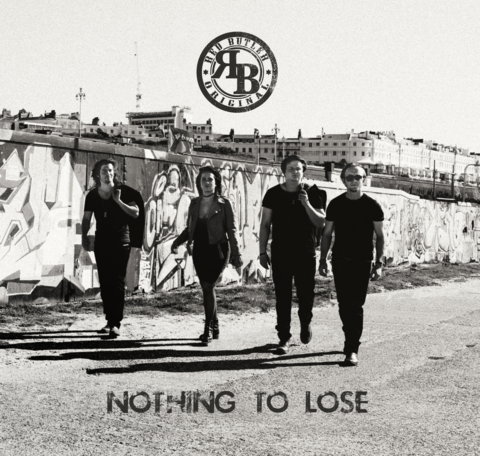 RED BUTLER
Nothing To Lose
Own label

The gritty, raw blues feel of Red Butler's 2014 debut album Freedom Bound saw this band of twenty-somethings attract immediate critical and fan interest. With Wayne Proctor producing, Red Butler's follow–up Nothing To Lose sounds like a progression - subtly mellower and more soulful than Freedom Bound - yet it retains their signature raw-riffing, cutting edge and energy. The band's developing sound and material have been hardened on the road, where they gig hard as a credible draw on the blues circuit.
Nothing To Lose is a triumph of convergence, where top-class blues-slanted material, players with fire in their bellies and skills to match, are expertly corralled together by Proctor. The overall impression is of a whole band sound, bassist Mikey Topp and drummer Charlie Simpson more than playing their parts energetically and inventively, never better than in their engine room propulsion of the urgent juddering funk of 'All You Got To Do'. In 'Calm Before The Storm', their quite splendid monster riffing, and Alex Butler's fills and motifs, are ideal contrasting accompaniment to (now former) singer Jane Pearce's delicate and purposeful vocal performance.
Ms Pearce's vocal range and dramatic ability to inhabit the song were defining features of Freedom Bound, and on this second outing, these gifts continue to impress. Her breathy soul delivery is shown at its best on Sandi Thom's (yes, really) harrowing 'Belly Of The Blues', in a spirit-rending performance that never calls on vocal histrionics. Butler's beautifully-tempered guitar prompts, and a soaring solo add to the bare emotion of the take, with 'Black Flies' his finest display of measured guitar work – a song that is bound to be a live highlight.
Nothing To Lose is an album of dynamic excellence. Proctor's production ensures that things never become overblown, and light, shade and darkness are applied wherever necessary. 'Say Hello', which might be a frantic boogie in other hands, exemplifies the held-back groove.
Older, and supposedly wiser heads could learn from Red Butler's arrangements and precise, empathetic less-is-more production.
www.redbutlermusic.com
Date added: Feb 09, 2017
Share on Facebook
Go Back To The Previous Page