Under The Influence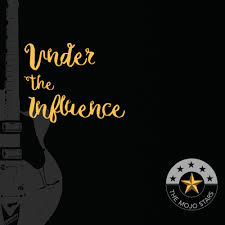 THE MOJO STARS
Under The Influence
No label details

Following a two-year sabbatical from 2010, Vancouver's Mojo Stars augmented their line-up and sold out New Westminster BC's Columbia venue to make their return to live action. Six performances from that same venue provide the bulk of Under The Influence with five studio tracks completing a clean, precise, and gently funky collection.
Without ever getting dirty and gritty, Under The Influence displays the Stars' diversity in a blue, soulful way. From 'Why Can't I Be True?' an infectious shuffle with a pop feel, to the pleading but melodious 'Why Didn't You Know?' featuring a splendid yearning Randy Clarke vocal and Leo Oliphant's understated virtuoso bass, it's obvious from the crowd reaction that BC is delighted to witness their return to action.
Other delights see Tom Gould's Jr Walker-ish sax add piquancy to the Latin-tinged wiry anti-hero funk of a lengthy live '26 Banks', and his Stax brass attack on 'Stay A Little Longer', a song tied to a tasteful pop-soul melody and a floor-filler chorus. 'No Use In Crying', is a personal favourite, though, a country soul show-stopper with rasping brass prompts and testifying gospel harmonies.
www.themojostars.com
Date added: Apr 05, 2017
Share on Facebook
Go Back To The Previous Page