Looking At The Tracks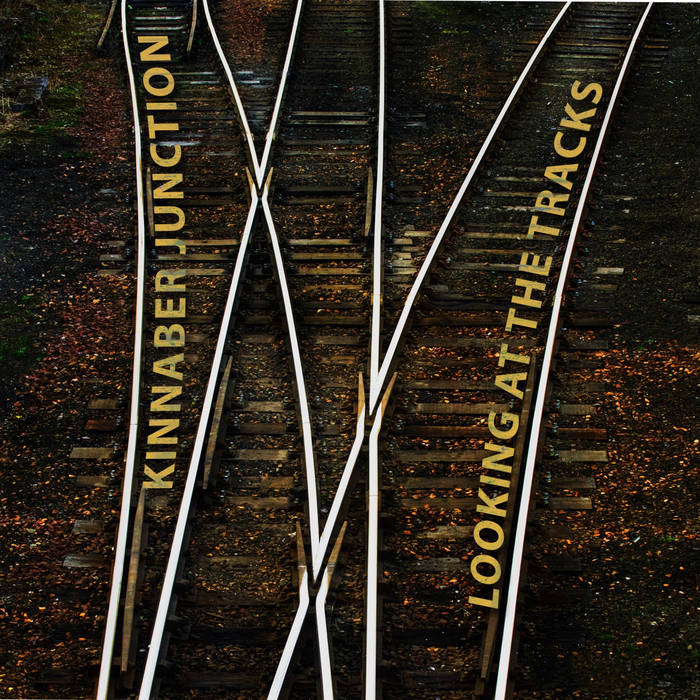 KINNABER JUNCTION
Looking At The Tracks
Own label

Gary Anderson, well-known in and around his native Montrose, is the man who has pulled together the loose recording and performing collective that is Kinnaber Junction. Taking stock of his thirty years writing, playing and interpreting folk, rock, country, blues and all the permutations possible between those territories, Looking At The Tracks is the outcome.
And Anderson hints at all those influences throughout. Opening with the title song, almost four minutes of driving country rock, its chorus is a series of instant hooks, and precise blues harp and guitar fills, courtesy of Neil Wishart and the semi-legend Sandy Tweeddale respectively. 'Down Where The River Flows' reprises the feel, with the backing chorus, the Laurencekirk Vocal Group, lustily responding to Anderson's hook. 'Murderous Cries' might have come from the pen of Dave Cousins or Mike Scott, not bad company to be in.
The personal and political feature heavily. 'Manicured Hand' bubbles with anger as Anderson skilfully fillets those in power guilty of exploiting and abusing the innocent, in a song, his notes state, that he'd rather not have written. 'Into The Light', although its subject is "hard times and mental illness" has a bright positive feel, celebrating the emergence from the debilitating darkness, rather than documenting the horrors to be found there.
Anderson admits that his "song of reconciliation" 'Independent State Of Mind' written just before 2014's Scottish independence referendum, was destined to be lost given that the result went against the hope articulated in the lyrics. It has survived thankfully, and he finds that it still divides audiences, a most apt distillation of collective Caledonian cussedness.
There's even room for a country drinking song, 'Barfly's Lament', "inspired by a song, inspired by a song", on a familiar theme, where Rhona Macfarlane's piano provides both the drive and arpeggiated subtlety.
And no collection from a singer with a folk background would be complete without a tribute to his locality. In 'Tales From The Esk', Anderson lovingly pays tribute to the rich nature of the South Esk, Scurdie Ness and the Montrose Basin, as important to the area's cultural and economic life as New Orleans's Pontchartrain.
One hopes that Gary Anderson's notebook and stash of demo recordings will see another collection of his well-observed and realised songs offered to us before too long.
www.kinnaberjunction.bandcamp.com/releases
Date added: Jul 26, 2017
Share on Facebook
Go Back To The Previous Page