Brookfield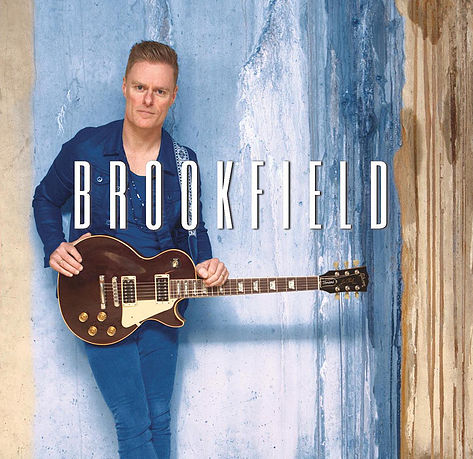 BROOKFIELD
Brookfield
GOLDEN RULE RECORDS

As well as being a fascinating showcase of bluesman Mike Brookfield's talents as a singer and guitarist, his second album Brookfield has a fascinating back-story which led to its recording.
Known for his contributions to West End and contemporary Irish shows, as well as being a go-to accompanist for some major names, Brookfield's chance meeting with Horslips drummer Eamon Carr led the latter to "ransack tattered notebooks dating from his days as a young poet" and give them to Brookfield, where the themes inspired the eleven tracks of the album.
With titles like 'A Message For Willie Johnson', 'Beaten To Death By The Blues' and 'Letter From The Devil', it's obvious that blues seedcorn themes have been an interest of Carr's. Brookfield makes a splendid fist of applying funk and feeling to bring life to his collaborator's words. The high-octane electric frenzy that beds the songs – 'Zombie Craze' is a splendid example - is never overbearing, nor does instrumental over-indulgence smother Carr's message.
And although Brookfield attacks the flat-out, rhythmic funk workouts with no little glee, there are more reflective moments, including a sensitive and atmospheric 'Suitcase Blues' driven by a sinuous Delta riff and a chanting chain gang chorus, whilst the more laidback 'Don't Close The Gates' allows Brookfield to demonstrate his slide skills, its soulful delivery recalling some of Jeff Healey's finer moments. 'Hi Class Shoes' menaces, its brooding atmosphere recalling the early days of urban blues, as the raw native music of the south was given a shock dose from the Chicago electricity supply.
Rounding things off, 'Written In Chains' is almost elegiac in feel, as Brookfield sensitively interprets Carr's social commentary both vocally and instrumentally.
www.mikebrookfield.com
Date added: Oct 06, 2017
Share on Facebook
Go Back To The Previous Page