The Groove Cubed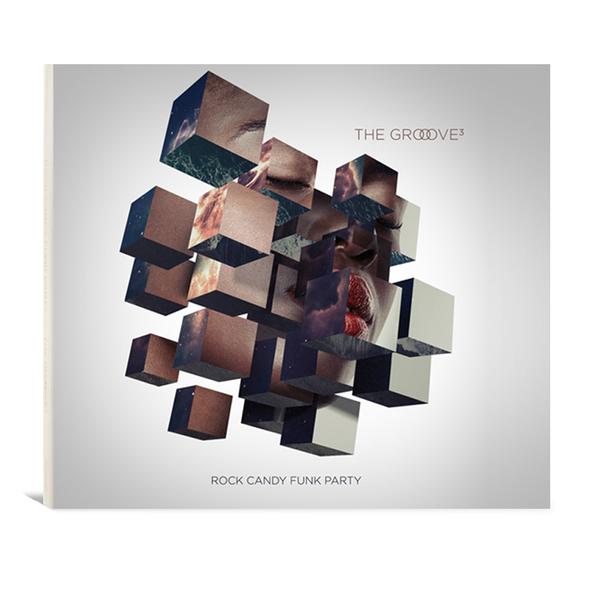 ROCK CANDY FUNK PARTY
The Groove Cubed
Provogue

As a fluid, loose, high-calibre collective, the brainchild of funk addicts drummer Tal Bergman and guitarist Ron DeJesus, Rock Candy Funk Party release their fourth album since 2009, described as incorporating "a plethora of genres, from dance and electronica, to rock, funk and jazz and everything in between".
The funk credentials are bona fide, with bassman Mike Merritt bringing a swinging jazz influence and precise lower octave funk chops to the Party party, and Renato Neto's rhythmic keyboard work helping lead the quest for the heart of the groove. In adding Joe Bonamassa to the line-up, there's additional rock grunt and utterly filthy blues grease applied.
The Groove Cubed is not all full-frenzy Bootsy Collins or Parliament workouts, though. There's a fine subtlety about much of its ambient groove, and elements of jazz, rock and blues flag themselves up constantly. Infrequent anthemic moments, reminiscent of Townshend's overtures, provide superb bombast, but with Neto's sweet Fender Rhodes inserts, and Joe getting as bluesy and grittily rocky as the track demands, the variation is as pleasing as the virtuosity.
In a departure from the instrumental basis of the previous three Party albums, James Brown's 'I've Got The Feelin' features, fronted by singer Mahalia Barnes, with Vintage Trouble's Ty Taylor assuming responsibility on 'Don't Even Try It', and the tones of these ultra-soulful human voices do add colour and variation from the dozen tight instrumental workouts.
The Party repertoire has generally been created from rudimentary loose riffs, figures and grooves, filled out in the studio and worked up into huge sound layers. Yet, even with modern digital studio witchcraft applied, the sound is warm, and free of the brittleness from which bytes-based recording often suffers.
Track titles show too that there is humour at play, and as well as inducing sympathy for US friends saddled with a narcissistic megalomaniac far less worthy than 'This Tune Should Run For President', it is a mellow soulful stand-out with impressive dramatic crescendos, allowing all five members to stretch out, anchored by Bergman and Merritt's precise crack and burble. And when the rhythm section gets its deserved showcase on closing track 'Ping Pong', they limit clever solos to a few bars each, a parting illustration of the co-operation at the heart of a worthy ego-free collection.
www.rockcandyfunkparty.com
Date added: Oct 18, 2017
Share on Facebook
Go Back To The Previous Page