Nothing To See Here (EP)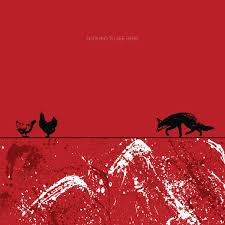 HAMMY AND THE PILGRIM
Nothing To See Here (EP)
No label details

It's always good to hear from new acts trying to get a well-tooled Cuban-heeled boot on the recognition ladder. From Limerick, four-piece Hammy And The Pilgrim's three-track EP is twelve minutes of tuneful indie rock with a restrained undercurrent of melodic Andy Rourke-esque bass and edgy guitar.
Yet their single 'Put It On Ice' has a Caribbean vibe, which fits well with the thin, spacey rock guitar that jabs and spirals throughout its 3'40", and hints at the post-punk melodic and groove excursions at which The Clash and The Ruts excelled.
Already developing a following in Ireland, it will be interesting to see how Hammy And The Pilgrim develop as fans call for an album to flesh out the promising skeleton on show here.
www.facebook.com/HammyAndThePilgrim/
www.open.spotify.com/album/3GLhtNHznYWIFUGCXvluEV
Date added: Oct 24, 2017
Share on Facebook
Go Back To The Previous Page