Up All Night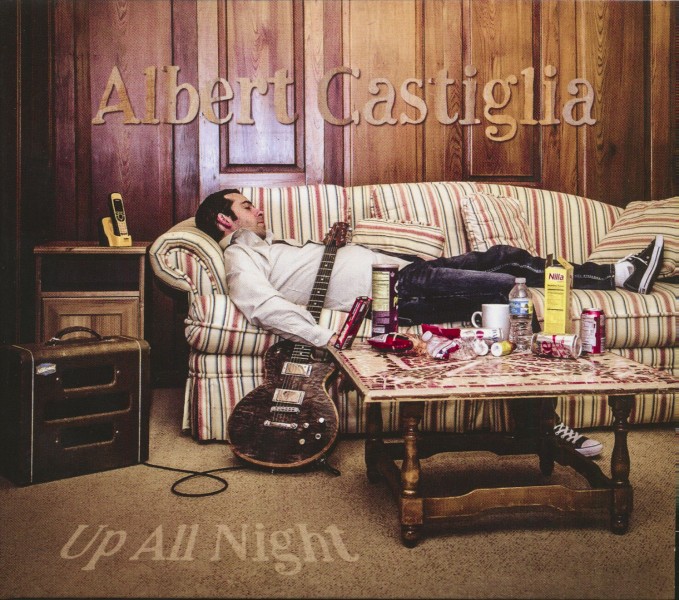 ALBERT CASTIGLIA
Up All Night
Ruf Records

Albert Castiglia releases to date have consistently impressed with his knack in putting new wine into old bottlenecks, and delivering edgy and energetic new blues, always giving the impression that he's having fun at work, but taking his craft seriously as befits a former Junior Wells sideman.
Up All Night continues the highly-regarded work evident on Solid Ground and Big Dog, and of the input Castiglia has had in the Ruf Blues Caravan and as a sessioneer on label colleagues' recordings. Writing credits are extended to fellow Ruf luminaries, producer Mike Zito, whose 'Quit Your Bitching' is impressive in the hands of the Castiglia trio, and to Cyril Neville, and songs by Graham Wood Drout (the mischievous, lively 'Three Legged Dog' and 'Knocked Down Loaded').
Castiglia's own songs stand up well in that impressive company, though. His own '95 South', a tale relating the toughness of life on the road, is probably the highlight of Up All Night, as our man tears at his own voicebox, firm in his belief that touring is "Ain't no life for cissies, ain't no life for the weak", whilst guest Sonny Landreth flavours the mix with superbly-inventive slide fills.
Castiglia is generous in his praise for his rhythm section, Jimmy Pritchard (bass) and drummer Brian Menendez, whose mastery of the difficult art of blues power trio playing, without cranking the gain knob to silly extremes, is just about as good as you'll hear.
www.albertcastiglia.net
www.rufrecords.de
Date added: Dec 19, 2017
Share on Facebook
Go Back To The Previous Page