Blood Not Brass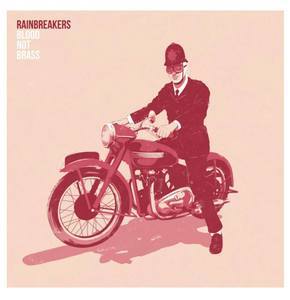 RAINBREAKERS
Blood Not Brass
SELF RELEASE

Blood Not Brass is a four-track taster EP from a gritty Shrewsbury quartet, whose busy gig and festival schedule suggests growing public popularity as they build a following beyond their home environs. Future dates supporting both Chantel McGregor and Laurence Jones point to the likelihood that they could be among the next wave of home-grown acts to make the step up in status.
Mixing up funk rhythms, slashing chords and sinuous, rumbling riffs, there's more than a hint of turn of the 70s Free, Taste or Humble Pie to the contents. This comes, though, with enough spark, variety and inventiveness to suggest that the Rainbreakers have the ability to go their own way, pulling in more contemporary influences in defining their own sound.
The one slight criticism of an otherwise pleasing collection is the heavy swampy production effect added to singer Ben Edwards' vocals. On the evidence here, he has a fine rock voice, well-attuned to the material and his bandmates' performance, with little need for anything other than a hint of reverb enhancement.
www.therainbreakers.com
https://www.youtube.com/watch?v=juvfPR7EutQ
Date added: May 04, 2015
Share on Facebook
Go Back To The Previous Page