Songs From The Road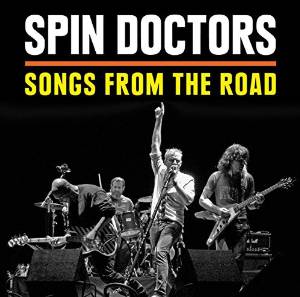 SPIN DOCTORS
Songs From The Road
RUF RECORDS

Who knew that Spin Doctors, renowned for their 1991 album Pocket Full Of Kryptonite, have their roots in the blues clubs of New York, before they altered direction to garner considerable commercial success?
In some ways they have now come full circle, with 2013's If The River Was Whiskey seeing them re-tracing their steps and walking again on the bluesier side. This splendid value Ruf CD/DVD release is a record of the band's October 2013 Rockpalast set in Bonn and demonstrates well their credentials with singer Chris Barron fronting a gritty, road-worn three-piece instrumental unit of drummer Aaron Comess, Mark White (bass) and Eric Schenkman (guitar and vocals).
They play the hits, of course. 'Little Miss Can't Be Wrong' and 'Two Princes' sound even gutsier live than they did on the radio in 1992, and audience favourites 'Jimmy Olsen's Blues' and 'What Time Is It?' are well-received. Yet there's something almost imperceptible going on as, in each other's company, the raw rock songs we know, and the bluesier If the River Was Whiskey songs seem almost to inform each other. The blues nuances of the earlier numbers become gradually more evident than before and there are, of course, echoes of Pocket Full Of Kryptonite-era material in the two year old material. If this is not quite seamless, there is a sense of progression and development whilst connectivity is maintained.
With bonus Barron and Comess interview material included on the DVD, this is a high-value aural and visual package of an exciting, dynamic and diverse show.
www.spindoctors.com
www.youtube.com/watch?v=FkDaoEdyANY
Date added: May 27, 2015
Share on Facebook
Go Back To The Previous Page