Don't Look Back: The Muscle Shoals Sessions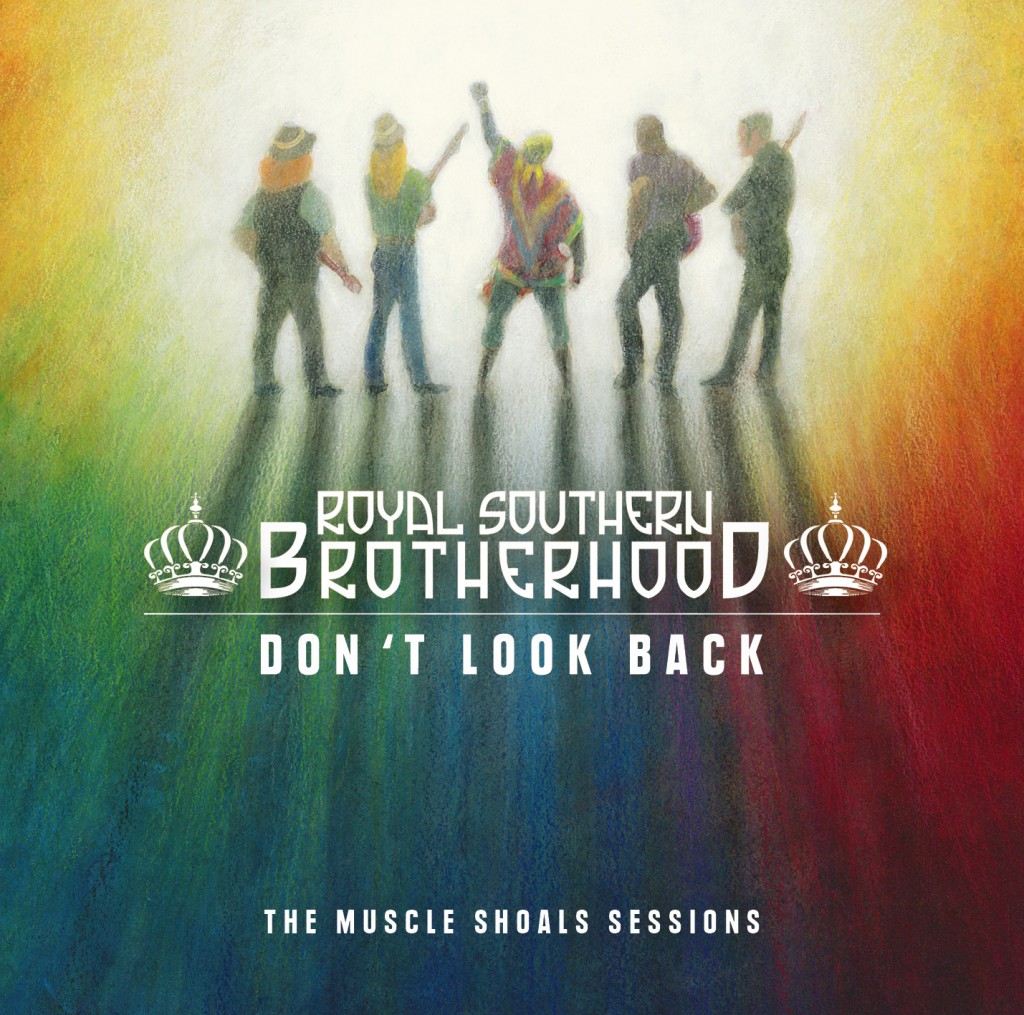 ROYAL SOUTHERN BROTHERHOOD
Don't Look Back: The Muscle Shoals Sessions
RUF RECORDS

With the amicable resignation of ever-busy, always-in-demand Brotherhood stalwarts Mike Zito and Devon Allman, would Don't Look Back match the magic of the collective's debut album, of HeartSoulBlood and Songs From The Road?

Emphatically yes. With Cyril Neville still aboard and Charlie Wooton and Yonrico Scott continuing to provide rhythmic pulse and ballast, the core of RSB remains, giving a significant platform for respected new hands Bart Walker and Tyrone Vaughan to add magic.

RSB has proven to be a brave, first class melting pot for blues, soul, funk and rock n roll, and Don't Look Back sounds and feels even funkier than the previous two outings. Scott and Wooton are in the pocket, sledge-hammering on the one, Charlie adding thunderous bass slap and pop and Yonrico trading percussive shots with Neville as the song demands. Cyril is Cyril. No more need be said.

It takes no time for Walker to make his mark either, given co-writing credits for almost half of Don't Look Back's fourteen cuts, ingeniously founding the title track, following a beautiful melodic Scott intro, on a funk banjo lick. Yes, that's a banjo.
For those seeking out and out rock with a twist of that ever-present Brotherhood funk, 'I Wanna Be Free' and 'Reach My Goal' combine in an opening dual assault and fans will curl up cosily beside the rumbling riffing and duelling guitars of 'Hard Blues' and the blues boogie shuffle of 'Come Hell Or High Water'.

With a Meter out front, the influence of New Orleans was always going to be all-pervasive, as proven on the Brotherhood's first two albums. Here, the juddering, jitterbugging craziness of 'Hit Me Once', and taut funk snap of 'The Big Greasy' hit the sweet spot. Best of all, however, is 'Bayou Baby'. Over five minutes of NOLA juju strut is packed with satisfying Delta imagery. Jambalaya, gumbo, rattlesnakes, black cat bones and voodoo are referenced in an aural bubbling cauldron over a graceful, loping, slide-driven Big Easy rhythm.
When the groove slows, the seductive syncopated warm soul of 'Better Half' would not be out of place on a Donny Hathaway album, 'It's Time For Love' is a finely-judged track in Isley Brothers territory, and 'Poor Boy' has a jazz-funk feel, as insistent and tight as Innervisions-era Stevie Wonder.

The album is sub-titled The Muscle Shoals Sessions and the legendary Fame room's characteristics are employed to fantastic effect by producer Tom Hambridge. Neville himself reveals the thrill he felt at having "stood in the same vocal booth as Wilson Pickett". Neville's co-write with Anders Osborne, the warm, acoustic 'Anchor Me', and 'They Don't Make 'Em Like You No More' display Hambridge's mastery of the Fame characteristics to the full. The latter, propelled by wah-wah and brass is a virtuosic performance from all concerned on both sides of the desk, and a masterclass in arrangement and production separation, all the better for ex-Wet Willie hero Jimmy Hall contributing saxophone.
Don't Look Back is another worthy chapter in the history of a band whose members, past and present, are already close to becoming living legends.
www.royalsouthernbrotherhood.com
Date added: May 30, 2015
Share on Facebook
Go Back To The Previous Page