Live at The Blue Lamp, Aberdeen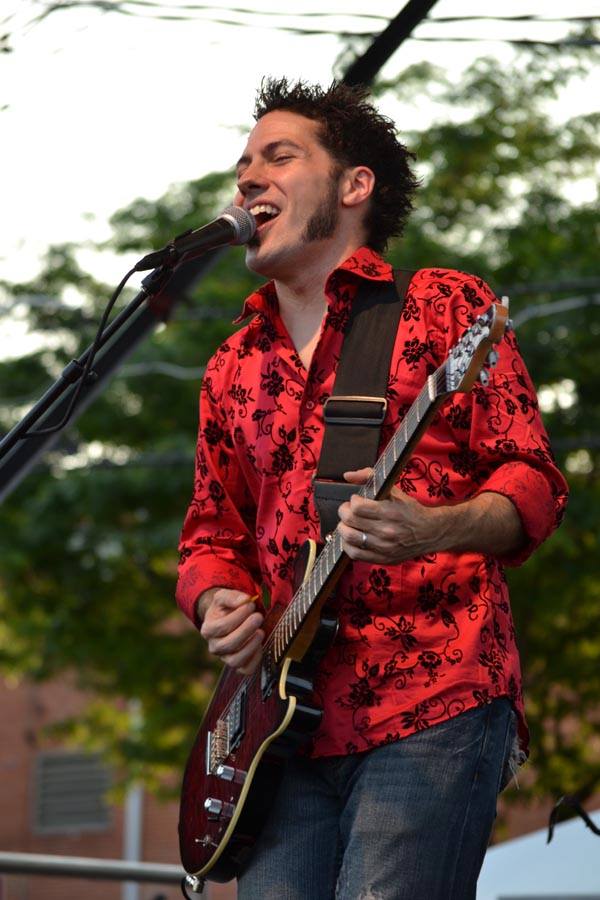 HAMILTON LOOMIS
Live at The Blue Lamp, Aberdeen
12 June 2015

You'll know the old saying "the Blues they had a baby and they called it Rock n Roll"? Mr and Mrs Blues were far more prolific in the procreation stakes than spawning merely an only child. At The Blue Lamp, Houston's Hamilton Loomis and three astounding musicians demonstrated how significant snatched fumbles have resulted in the step-sisters and half-brothers Soul and Funk being added to the family.
Drummer Armando Aussenac and Dante Ware on six-string bass are the nimble and technically-flawless foundations on which Loomis and saxophonist Fabien Hernandez create instrumental and vocal magic. There may not have been a slicker outfit in our city since James Brown moved among us 22 years ago. Yet, for all that the performers are masters of their craft and the arrangements were well-drilled and honed to metrical perfection, the live vibe given off and the palpable effort employed gave it an air of spontaneity and joyful abandon. There were even moments of choreography between Loomis, Ware and Hernandez to add a visual element.
The three minute song and the over-wrought guitar solo have little place in the Loomis live show. Fewer than a dozen songs were played in over 90 minutes, but none overstayed their welcome. Something of interest was always going on, or was about to happen. When Loomis called Hernandez to the stage front to deliver a lung-scorching, blood vessel-threatening sax solo on 'Give It Back', the Lampie was stunned at the passion invested by the horn man. A burst snare skin allowed Ware to demonstrate his improvisational abilities as he laid down a background lounge sequence as Aussenac did the engineering.
Vocally, Loomis has perfected a soulful smoothness, though he's not afraid to add abrasion, and references Bob Marley and Prince, whilst Ware and Hernandez add gospel harmonic enhancement.
Highlights? 'Bow Wow', during which Loomis joined the audience, utilising the Lampie furniture as an apron stage soloing all the while and teasing with well-worn Planet Rock guitar riffs, including 'Whole Lotta Love' and 'Crosstown Traffic', before allowing the rhythm section to showcase their own considerable chops. Someone did remark "I can't remember when I last loved a drum solo". Indeed.
'Take A Number (Stand In Line)' is the encore, and with a Loomis guitar loop echoing around Gallowgate, all four swap instruments. Demonstrating their versatility to a scarcely-believable degree, they not only continue the song, each takes an impressive solo to verify his prowess as an outstanding soulful player, as visibly-delighted as the rapturous Lampie audience.
Nights like this are rare, although Aberdeen and its hinterland is experiencing a particularly fertile time for live music right now. To be there was a privilege. Thank you, Funky Blues.
www.hamiltonloomis.com
www.facebook.com/FunkyBluesAberdeen?fref=photo
Date added: Jun 13, 2015
Share on Facebook
Go Back To The Previous Page