Get Ready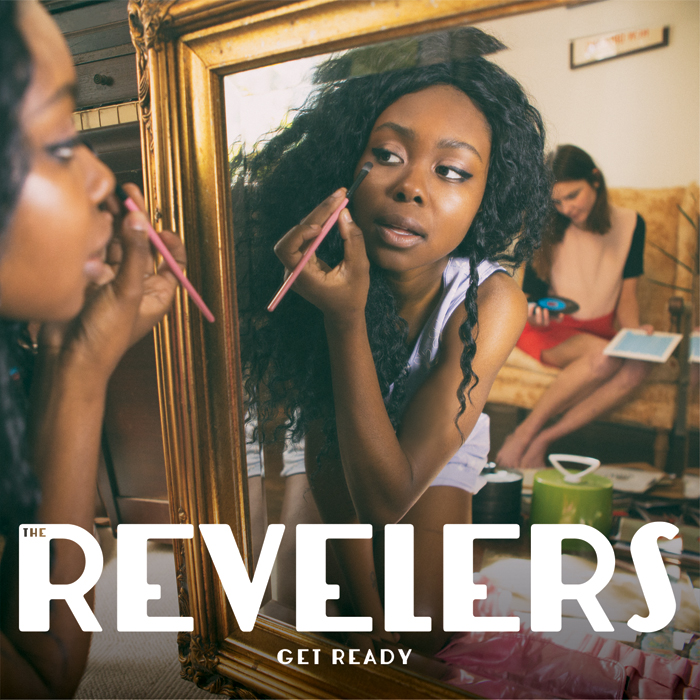 THE REVELERS
Get Ready
SELF RELEASE

When a band with whom I occasionally still dep was looking for a new name a decade ago, my suggestion (turned down, alas) was 'Louisiana Jukebox'. It's heartening then, to see that Revelers' guitarist Chas Justus has described Get Ready as just that, and a more fitting description is hard to imagine.
Their roots unmistakeably tap into Louisiana's, specifically Lafayette's, rich musical aquifers, drawing our, distilling and synthesising magnificent melodies and grooves from Cajun, Zydeco, soul, jazz, country and blues, ingredients of a bubbling, effervescent, highly-seasoned aural gumbo. Best of all, The Revelers sound as if they're having the time of their lives laying it before us.
As anyone who heard their self-titled debut album will expect, the Big Easy swing is ever-present, anchored by Glenn Fields'deliciously- late backbeat and 'Toi, Tu Veux Pus De Moi', 'Outta Sight' and 'Please Baby Please' are exemplars of urgent and edgy tooled-up Cajun dance music, with searing Daniel Coolik guitar on the latter adding sizzle and raw piquancy.
The swinging backbeat of 'Play It Straight' is Sam Cooke soul given a Louisiana twist (ha!) via The Chris Miller's emotional sax and jabbing Blake Miller accordion licks and 'Just When I Thought I Was Dreaming' has a yearning early 60s teen-pop feel and groove. Looking west and south beyond the state line, 'In The Proof' trips jauntily through Los Lobos Tex-Mex territory, with 'Juste Un Tit Brin' an instantly-catchy singalong with a gorgeous blue-edged chorus .
If you were to Araldite my constantly-twitching feet to the floor, however, and threaten to cut off my beignet supply unless I named the Get Ready highlight, I'd cave in and nominate 'Single Jeans', the epitome of swinging Louisiana R&B with outrageous interplay between guitar, accordion and saxophone. All music should sound like this, and it may be a long time before I look beyond Get Ready for my listening delight.
The PR news is that The Revelers will be touring the UK in 2016. Get behind me in the queue.
www.revelersband.com
Date added: Jun 19, 2015
Share on Facebook
Go Back To The Previous Page