Let Love Show The Way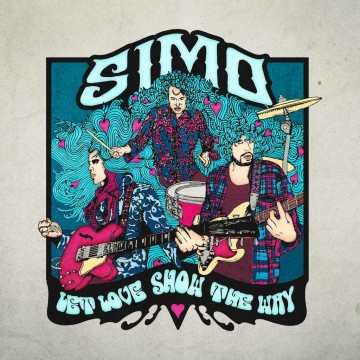 SIMO
Let Love Show The Way
Mascot/Provogue

Having enjoyed the rare privilege of recording Let Love Show The Way, in The Allman Bothers' Big House in Macon, Georgia, with JD Simo even given the honour of playing Duane's 1957 gold top Les Paul, this Nashville power trio are feted by Joe Bonamassa, and are heavily tipped for major success.
Let Love Show The Way was recorded live, practically unadorned by overdubs, and it's the earthy honesty that impresses as a plethora of influences inform the album's thirteen tracks.
Opener, Elmore James's 'Stranger Blues' is an early demonstration of Simo's eclecticism and willingness to experiment with sound. At the outset, it channels a primitive electric blues feel, developing into familiar modern three-piece tones and dynamics, with outrageous slide playing on the coda. Of course, Simo's cultural heritage and the recording locus were always going to conspire to spawn Southern riffing as displayed on 'Two-Timin' Woman'. Those extended jam-based Allmans' live workouts are recalled in 'Ain't Doin' Nothin'', based around a shuffling blues riff, and recorded spontaneously by the trio.

Charging eagerly towards the rock end of the spectrum, 'I Lied' delights with its insistent hammer riff contrasting with a soaring chorus, and 'Becky's Last Occupation' is splendid in its 'Black Dog' type riff-voice battle. If the rhythm section excels in restrained bombast, even on the brutal rock of 'Can't Say Her Name', bassist Elad Shapiro, and Adam Abrashoff behind the kit, come into their own on 'I'll Always Be Around'. A blues slide intro builds to Simo's bereft soulful vocal, enhanced immeasurably by tasteful, uncluttered and exemplary three piece accompaniment.

As respite from the hardwired onslaught, 'Today I'm Here' shows JD's delicacy as he picks and slides his way through a low key acoustic bottleneck pastoral instrumental. 'Please Be With Me' too, matches this mood, melodic and held back, with a moving Southern soul vocal and tasteful slide.

'I'd Rather Die In Vain' will be the highlight for many listeners, though. Shapiro and Abrashoff feast voraciously on gleeful Experience-like riffing as JD takes the opportunity to indulge in spacey sonic exploration and psychedelic jazz modes as the track crescendos to an epic 9.55, destined to be an air guitar and festival highlight.
www.simo.fm
Date added: Feb 09, 2016
Share on Facebook
Go Back To The Previous Page