Honey For The Biscuit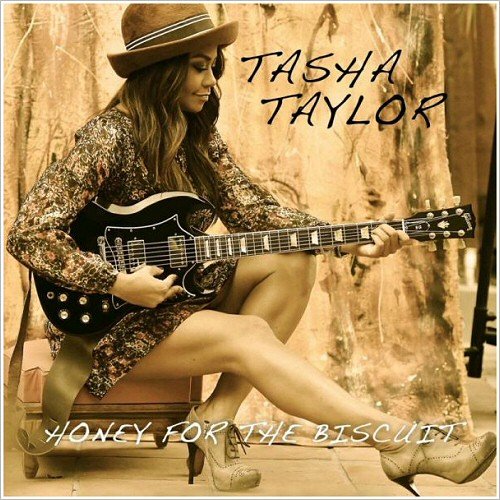 TASHA TAYLOR
Honey For The Biscuit
Ruf Records

Sometime, back in the 80s or 90s, and without a referendum, 'R&B' took on a new meaning. Where the term had always meant Aretha Franklin and James Brown, Donny Hathaway and even the 'maximum' stuff pumped out by a pilled-up Who or The Downliners Sect, the R&B charts gradually became dominated by acts alternatively termed 'urban' or 'nu-soul', where beats and samples predominated, and with mangled sub-Whitney chart-friendly melisma out front. Although much of it sounded studio-sterile and shorn of essential soul emotion, the class of fellow travellers like Erykah Badu, Jill Scott and Lauryn Hill shone through as they mastered technology rather than being driven by it.
Tasha Taylor has done even better on this, her third album. Honey For The Biscuit's thirteen songs are defiantly Memphis, Muscle Shoals and Detroit-derived R&B, but infused with the best elements of contemporary soul. Ms Taylor's mission, "bridging the gap between one generation and another…it's my family business", is fulfilled. The late Johnnie Taylor would be proud of his daughter.
'Family Tree' reverberates with a joyous swinging pop soul chorus and 'How Long', a boiling up-tempo 12-bar blast of brass-laden testifying, reminds us that soul has always been dance music, as do the more easy-grooving Hi! backbeat and hot horns of 'Feels So Good'. The combination of brassy funk, with soaring and sassy vocals of 'Weatherman' and 'Leave That Dog Alone' are mellowed in 'That Man' to a smooth clipped Muscle Shoals groove and Aretha-like phrasing.
Production-wise, the album's ballads come complete with perfectly-judged phrasing and soul dynamics. On 'One And Only', longing is beautifully articulated, especially in the climactic coda, and where 'Wedding Bells' has a laidback blue jazz feel, 'Places I Miss' is languorous, mellow soul.
And those more contemporary touches? 'Little Miss Suzie' is more minimalist in its funk syncopation, carried by the rhythm section with patina added by horn, guitar and organ stabs, and 'I Knew' has a rhythmic nu-soul beat-heavy drive enlivened by old school singing, electric piano, horns and backing vocals.
Tasha Taylor's songs, three years in their gestation, are strong and meaningful, delivered with passion and never over-wrought, on a smartly-paced album. This is versatility at its best, which will delight fans of soul, R&B, urban, nu-soul or any such label listeners care to attach.
www.tashataylor.com
www.rufrecords.de
Date added: Feb 24, 2016
Share on Facebook
Go Back To The Previous Page