Breaking Free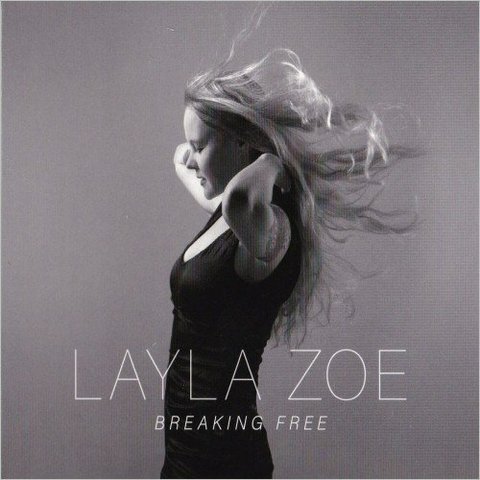 LAYLA ZOE
Breaking Free
Ruf Records

Endorsed by the late Jeff Healey for her singing talents, British Columbia's Layla Zoe has nine albums already to her credit, and her declared mission is to "…rip people's hearts out, then put them back in". With Layla, Tasha Taylor and Ina Forsman fronting the 2016 Ruf Records Blues Caravan tour of Europe, this is bound to be among the most raucous and soulful Caravans yet.
On Breaking Free, described on the sleeve as a 'project', Layla demonstrates her ability to deliver feistily. Astonishing lung-shredding power sees her give full vent to the inner Janis on the riff-fest 'Backstage Queen', and the juddering title track, whilst the anxiety of the Free-like 'Run Away' is an opportunity, gleefully seized, to temper vocal power with deep feeling.
Layla's versatility, however, allows displays of subtlety, the more balladic contents of Breaking Free demonstrating her range to fine emotional effect and both 'Sweet Angel' and 'He Loves Me' are edged with a Rumer-like sweetness.

The centrepoint, though, is the 11' 06" of 'Highway Of Tears', an epic howl of protest on behalf of the global man-made tragedy of "little girls and women never to be found". Broken only by a single-stanza Jan Laacks guitar solo, Layla emotes frustration, anger, desolation, guilt, helplessness and compassion in a spacious, brooding atmosphere, hugely impressive on record, and surely a showstopper live.
www.facebook.com/laylazoefanpage
Date added: Apr 06, 2016
Share on Facebook
Go Back To The Previous Page