Plugging In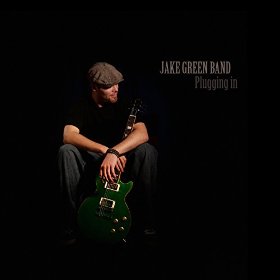 JAKE GREEN BAND
Plugging In
DME

Jake Green's Danish-based trio has put in the miles and toured the world, garnering the experience audible on Plugging In, their debut CD. These are road-worn songs, tightly arranged, with nothing as studio-luxurious as a faded ending, pleasing on its own. Overall, Plugging In demonstrates the band's ability to harness the necessary, but difficult, three-piece vibe and dynamic interplay without reliance on the gain knob.
Green displays his up-front talent with voice and guitar throughout Plugging In without ever becoming over-bearing. Only two songs tip over the five minute mark, and such restraint and economy are welcome, in an arena where guitar technique and showmanship are often a substitute for songcraft and emotion.
The close-knit arrangements necessary for top-class trio performance invariably result in riff-based blues, and 'When The Morning Comes', constructed on an edgy chordal figure, is all chugging eighth notes, punctuated by a drum-led stop-start brooding dynamic. A hat-tip too, for Lasse Storgaard's Hammond support on the swinging shuffle 'Can't Prove A Thing', and to Hans Rosenberg for holding the arrangement together with inventive tom-tom fills.

There's more than a touch of Bad Company's soulful side on 'Broken Love', impressive in the space given to allow the song to breathe, over heavily-backbeated accompaniment, and the same band's vibe permeates 'Don't Hang Your Head', with Green's vocal, which might benefit from a vocal harmony, recalling the timbre of Darius Rucker. 'I Want' is a mid-paced sensitive rock ballad with a stadium feel, busy drums, and dual-tracked harmony guitar.

Where influences are a bit more overt, 'Blues Don't Bother Me' is a joyful chugging 'Hi-Heel Sneakers'-derived rocker, and 'Ho-hum' features a booming chain gang rhythm and menacing, throaty Waitesean holler on a performance equal parts 'Spoonful' and 'Alley-Oop'.
www.jakegreen.dk
Date added: May 02, 2016
Share on Facebook
Go Back To The Previous Page